Hand tooling provides unique lasting beauty to each piece of custom Amish furniture and cabinetry. You can see and feel the difference. Choose from a variety of solid woods including Cherry, Walnut, Maple, Mahogany, and White/Red Oak (plain sawn and quarter sawn).
Solid natural wood pieces are finished by hand rubbing 4 coats of a natural tung oil finish and followed by a Bee's wax buff. This method brings out the beauty and unique grain of the wood and is easy to maintain throughout the years. Air and sunlight will naturally color the wood. With time, each piece will develop a rich patina and an even deeper glow.
Other finishes (such as custom stains, varnishes, and paint) are also available at the customer's request.
At the workshop on my farm, initial preparations for the Amish custom furniture and cabinets are made using power tools such as planers and table saws. The Amish craftsmen perform the rest of the furniture and cabinetry construction at their own workshop, which has no electricity, generators, engines, or power tools. Just a few hand tools, including hand planes and chisels, quality lumber, and the spirit of true craftsmanship prevail. It is sometimes difficult to remember that the much sought-after early American antiques were once brand new and made in just this way.
Traditional hand dovetailing, mortise, and tenon joints, as well as wooden pegs, are used throughout our furniture, offering strength, beauty, and integrity. Our solid wood bookcase shelving can support heavy reference volumes.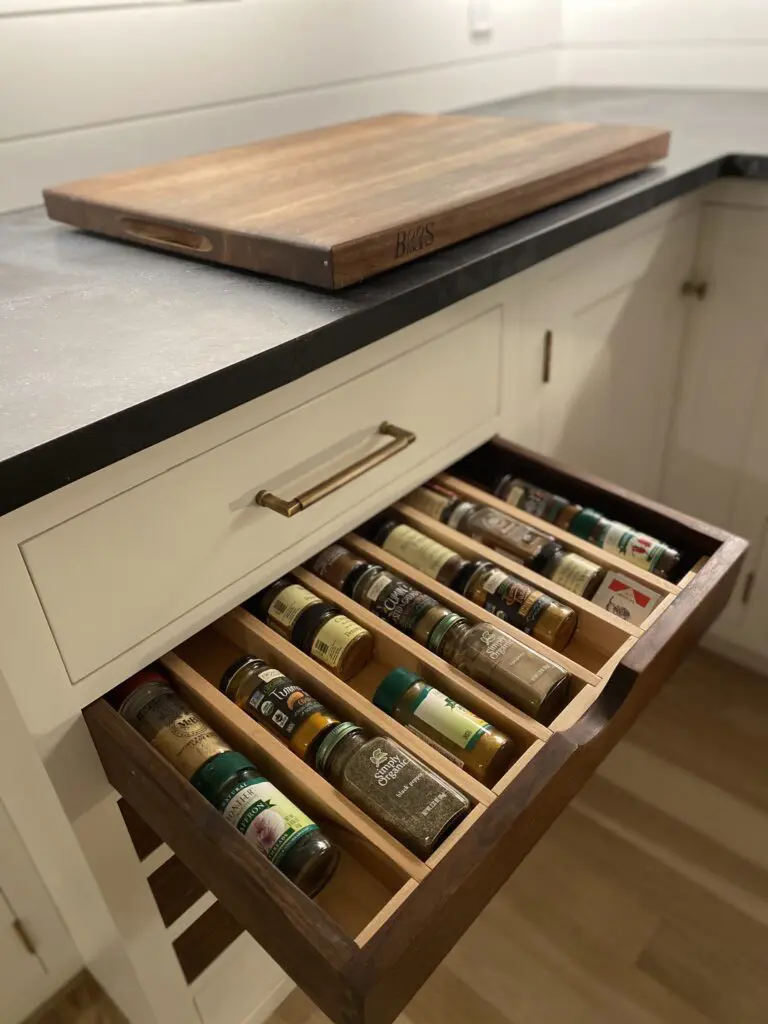 Branch Hill Joinery craftsmen will build your furniture and cabinetry with the greatest care. All furniture and cabinetry are guaranteed against any possible construction defects. However, it is important to understand that quality custom craftsmanship does not mean perfection, especially when many hand tools are being used. Minor imperfections will occur. These may include color variations in the wood, a slight wavy feel to hand-planed surfaces, and minor refinishing touch-ups. Many people have remarked that these small imperfections are exactly what gives our furniture character. It is important to remember that antiques were once made in this fashion, and their beauty has enhanced through the years.
If you require specific measurements, such as face frame width, minimum drawer sizes, or shelf spacing, these dimensions must be explicitly indicated on any plans you submit. Without exact specifications, the designer/craftsmen will make their best judgments. As in the case of any custom work, furniture and cabinetry are not returnable. Each piece is fully guaranteed for quality.
Solid wood naturally expands and contracts with changes in humidity and temperature. Our construction methods allow for this natural movement, but some precautions should be made. You should not place any solid wood furniture directly next to any heating sources or vents. In addition, your home humidity must be kept at acceptable levels. We recommend that you oil your natural finished wood furniture as soon as it starts to look dry.
We will give you an estimated delivery time at the time you place your order. We will do our best to make sure you receive your furniture promptly. Farm life (or any life) is not predictable, and delivery dates are not guaranteed.
To see samples of our work in Dexter, Michigan (near Ann Arbor), please contact me at branchhill@gmail.com.