Each piece of solid wood Amish furniture planned carefully according to your needs acquires its own individuality. All custom pieces are meticulously built by hand, one at a time, a unique work of art reflecting your character as well as the character of the craftsman.
We utilize sustainable local solid hardwoods, natural, non-toxic finishes, hand tools, and traditional joinery methods. Dovetailing, mortise and tenon joinery, and wooden pegs are used throughout our furniture, offering strength, beauty, and integrity. All of our heirloom quality furniture pieces are individually handmade, signed, and dated by the Amish craftsman.
Most furniture pieces are made entirely from solid wood lumber. However, at the customer's request, we will use high-quality veneered plywood for drawer bottoms and backings in order to keep the cost down for certain items such as large bookcases and built-ins.
Our standard finish is a hand rubbed natural non-toxic Tung Oil and Beeswax finish.  Other finishes are available upon request.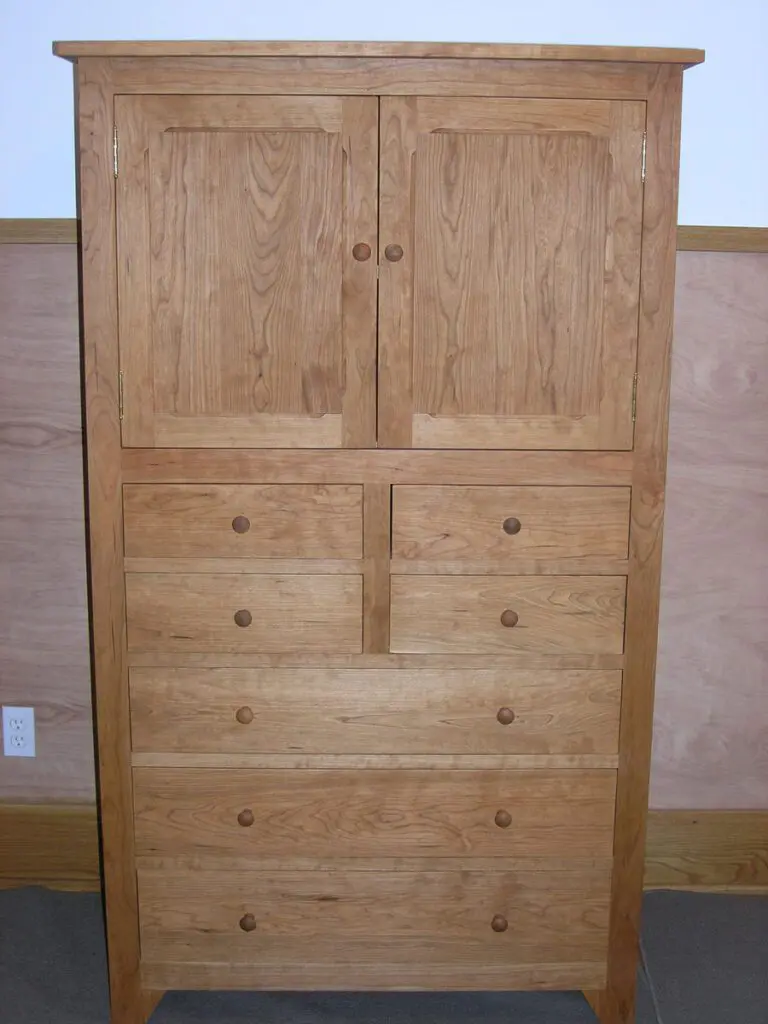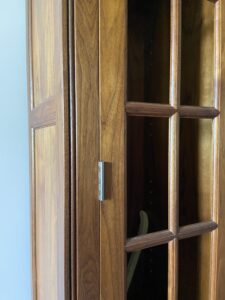 Choose from styles, including Shaker, Craftsman, Arts & Crafts, and Contemporary Modern. We offer a wide selection of local sustainably harvested Michigan hardwoods including: Quartersawn White Oak, Red Oak, Cherry, Walnut, Mahogany, and Maple.
A natural hand-rubbed non-toxicTung Oil finish (4 coats plus beeswax) provides a long-lasting shine and beauty to your furniture. Other custom finishes are available upon request.